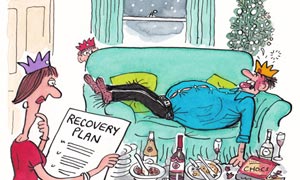 Well I hope you all have had a great Christmas, eaten lots and had fun with family, though some of you in other parts of the world are still celebrating, we are onto Boxing Day here in New Zealand. Quiet here as Miss 17 is over in Australia for a holiday with my family over there, so just myself, hubby and Master 16. I also started night duty so a bit quiet here for the next few days.
Over the next few days I have scheduled a couple of my Christmas swaps to be blogged about and here is the first of them
Such an easy swap this was and I was lucky enough to have Sharon from
Motherdragon's Musings
from across the ditch in the land of Oz.
For this swap we had to swap a Christmas decoration, nibbles, something useful, smellies, something to play with and a tangerine or something that represents it and of cause a stocking
So off to Sharon I sent these gifts
I forgot to add these into the photo
And I made this stocking for everything to go in
Then from Sharon I received this lovely stocking fill with gifts
I don't know how, but she guessed one of my favorite past times.... completing word searches
A great swap completed and thank you Sharon for the gifts.